Door Hangers or Flyers?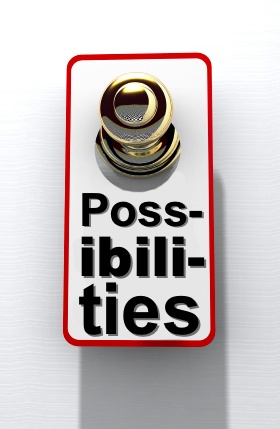 One of the most common questions we get asked from our customers about flyer delivery is they want to know which marketing piece will work best between a door hanger and a flyer.  Before we get into which one we think works best, let us explain the difference between door hangers and flyers.
The standard door hanger printing we do is 4 X 11 inches with an arch slit that we die-cut in the top in order to hang it from the door knob, hence the term "door-hangers."  We can print either on one or both sides depending on the information the business needs to present to it's potential customers.  The paper we use is usually a thicker and sometimes glossy.
The most common flyers that we print and distribute door to door is a 5.5 X 8.5 inches or a half-sized sheet of paper.  When it comes to flyer printing their are many different types of paper to choose from.  You can pick a standard 20# bond or a nice thick card stock.  These options usually are determined by the marketing budget that different companies have to work with.
Now to the important questions of which printed piece gets better results…  The most honest answer is that there is no clear winner as to which one gets a better response.  However, after being in the printing and flyer delivery business for 25 years, we can tell you that most often companies will choose the standard door hanger over the flyer.  I think the best advice we can give to businesses that are looking to get the most out of their door to door advertising, is that they need to OFFER THE CUSTOMER SOMETHING!  The best response is usually followed by a great offer from your company.  This usually consists of the words FREE, HALF-OFF, SALE... you get the idea.
For your next advertising project, remember that we offer flyer delivery to all major Arizona cities such as Phoenix, Mesa, Scottsdale, Gilbert, Chandler, Tempe, Glendale and more.  We can take our 25 years of marketing experience and put it to work for your business.
Give us a call today for a free estimate on your next printing and flyer delivery marketing. 480-844-9669